Salem, Massachusetts — infamously linked to the 1692-93 witch trials — is now home to dozens of witchy stores, with tourists in pointy hats pursuing crystals, taking photos with a statue of "Bewitched" star Elizabeth Montgomery, and sitting down with tarot readers.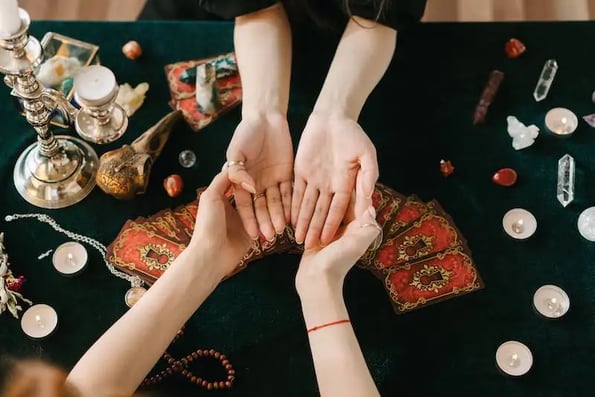 There's perhaps never been a better or more lucrative time to be a witch — especially on the internet:
#WitchTok has 49B+ views on TikTok.
Etsy offers ~36k related products or services, per The New York Times.
Several D2C subscription boxes, such as The Witches Moon, deliver metaphysical supplies.
The larger psychic services industry — which includes any sort of fortune-telling practice — is worth an estimated $2.3B in the US.
What are people selling?
Spells, rituals, charms, crystals, incense, candles, oils, voodoo dolls, and more.
Though Etsy banned the selling of spells in 2015, requiring that listings come with a tangible or downloadable item and not promise any outcome, spells are still for sale with the disclaimer that they're for entertainment purposes only.
Some, like this $1.8k immortality ritual, seem a little iffy, but others are quite popular.
Like what?
The Atlantic profiled Juliet Diaz, a New Jersey witch who earned $500k+ in 2018 via products, workshops, and her book Witchery: Embrace the Witch Within. Her "Ancestral Candle Service," a $45 manifestation ritual, was a frequent sellout.
Other popular rituals include cleansings and cord-cuttings, which sever painful bonds, such as between exes.
Why is witchcraft so popular?
Modern witches draw from many sources — Wicca, paganism, hoodoo, indigenous practices, etc.
In times of upheaval, these practices rise in popularity, drawing those who are anxious about the future or seeking a last resort. Think about the last few years: a pandemic, civil unrest, war, economic shifts.
Witch Lavender Grey told the NYT that her role is twofold — she sells enchantments for ~$28, but is also her clients' confidante.