From video games to VR, every technological advancement brings a moment where humans wonder, "OK, but how can this be about sex?" Generative AI is no exception.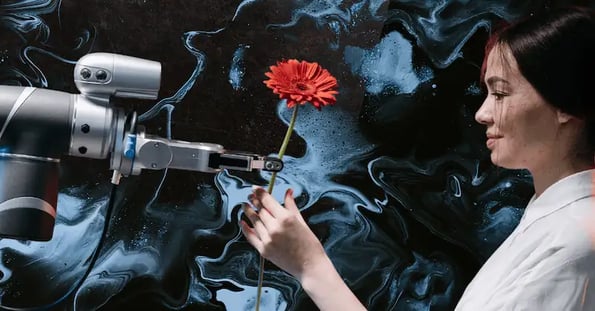 Pirr, a Swedish startup that recently raised a $430k angel round, will help you write erotica. The company says it has 150k+ users who spend an average of 22 minutes per writing session.
Bloom lets users interact with characters from audio stories (though at least one reviewer found the companions too forward).
And now, entrepreneur and adult film star Riley Reid has launched Clona.AI, an AI chatbot that will have sexy conversations with users.
How it works
Subscribers pay $30/month to chat via text and voice simulation with their favorite adult performer or content creator, similar to Patreon or OnlyFans creators. (A free tier is available, but only includes five messages a month.)
Clona currently only has two AI companions: Reid and her co-founder, OnlyFans model Lena the Plug. Both — and all future companions — are created with the consent and input of the person they're based on:
Models receive a share of subscription fees.
Bots will sound like the person they're supposed to be.
Bots won't discuss things creators wouldn't; Reid told 404 Media that hers won't discuss any acts that could be dangerous.
These ethical concerns…
… are particularly relevant as bad actors use AI to create disturbing images, including deepfakes made without consent and illegal images of children, that are now proliferating the internet, per Wired.
And for people seeking digital intimacy and fantasies on demand, chatbots are simpler than some of the robots on the market, which can cost thousands of dollars — and are extremely uncanny valley, if this video of a moaning animatronic head is any indication.